This post has been viewed 529 times
.
Printable Version
Email to a Friend
Subscribe: Email, RSS
HOLY WEEK at Elliston Zion
Posted on Tue, Mar 23, 2021
Join us for Holy Week at Elliston Zion.
Supper and Lenten Study on Weds. at 6 PM
Maundy Thursday Liturgy and the Lord's Supper at 7 PM
Good Friday Service 7 PM
Easter Morning! Breakfast at 8:30 following by Easter Worship and Celebration at 10:00 AM All are welcome!!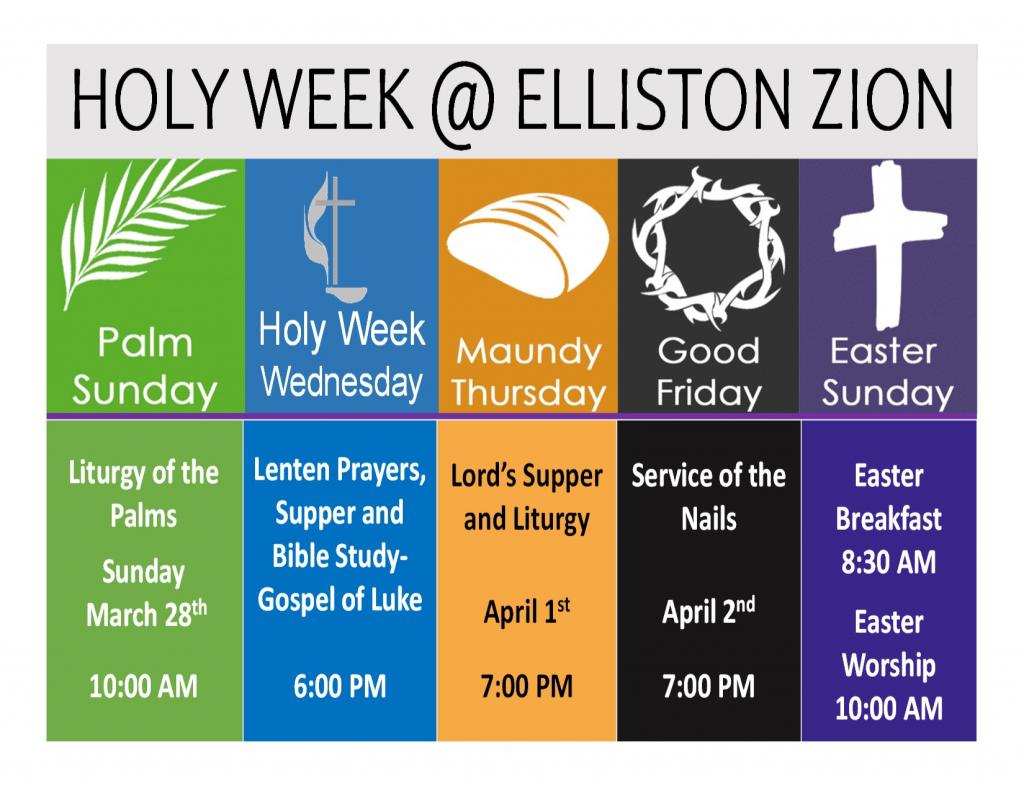 No messages have been posted.
You must first create an account to post.