This post has been viewed 3151 times
.
Printable Version
Email to a Friend
Subscribe: Email, RSS
Awana Awards Night
Posted on Fri, Mar 27, 2015
The end of March brought our End of Year Awana Awards Night. I know many Clubbers and Leaders are sad to see the year end! I would like to thank all the leaders, volunteers and clubbers for joining us this year, without all of you our club year would not have been a success.
This year we had 1- Cubbie, 6- Sparks, 2- T&T and 5-Trek Clubbers. These numbers include 4 Clubbers from outside our church. Combined they learned 108 Bible Verses. Also 3 clubbers learned all the books in the New Testament. The Clubbers and Leaders loved worshiping together every week through Dinner, Large and Small Group Time, Music Time and Game Time. Many clubbers did some missions work by caroling and delivering handmade goodies to shut-ins and making cards for nursing home residents. We also collected offering during the year and raised money for the Angel Tree, Haiti Mission team and a local teen going to Australia this Summer for Missions Work. The kids earned Awana Bucks and enjoyed spending their hard earned Awana Bucks at our Awana Mart Store. It has been a great first year and look forward to planning our second year!
We would love to see more children and youth from our church and the community as well as more volunteers join us next year! Please contact Alison with any questions or to request information at 419-343-6051 or ellistonzionawana@yahoo.com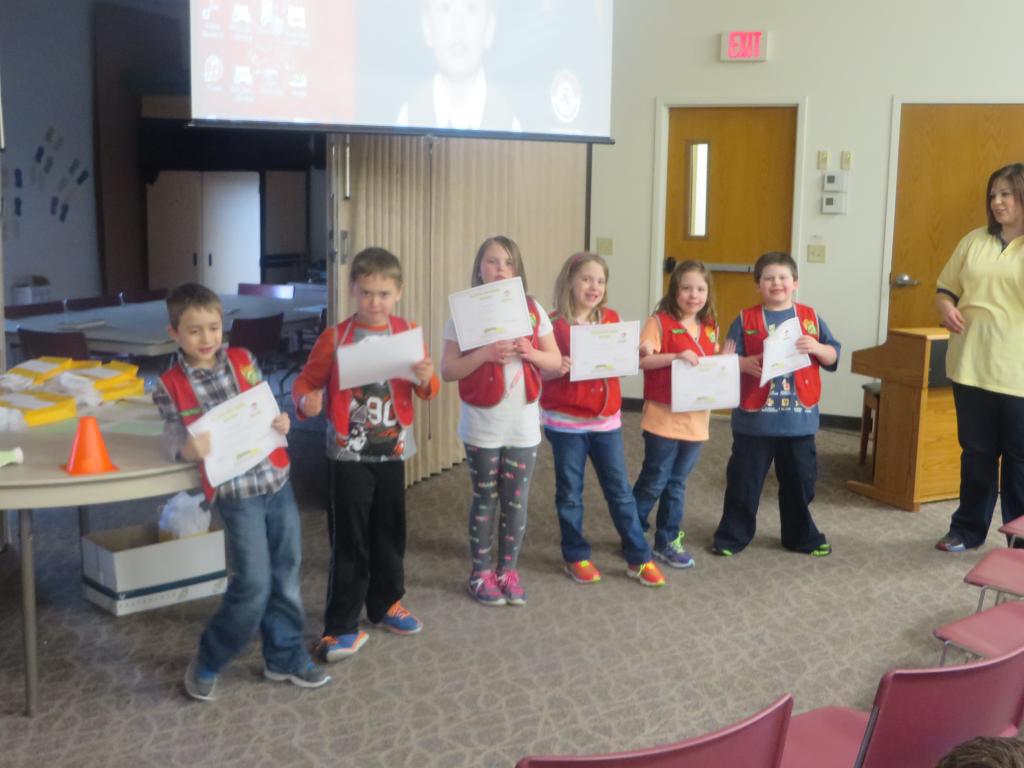 No messages have been posted.
You must first create an account to post.